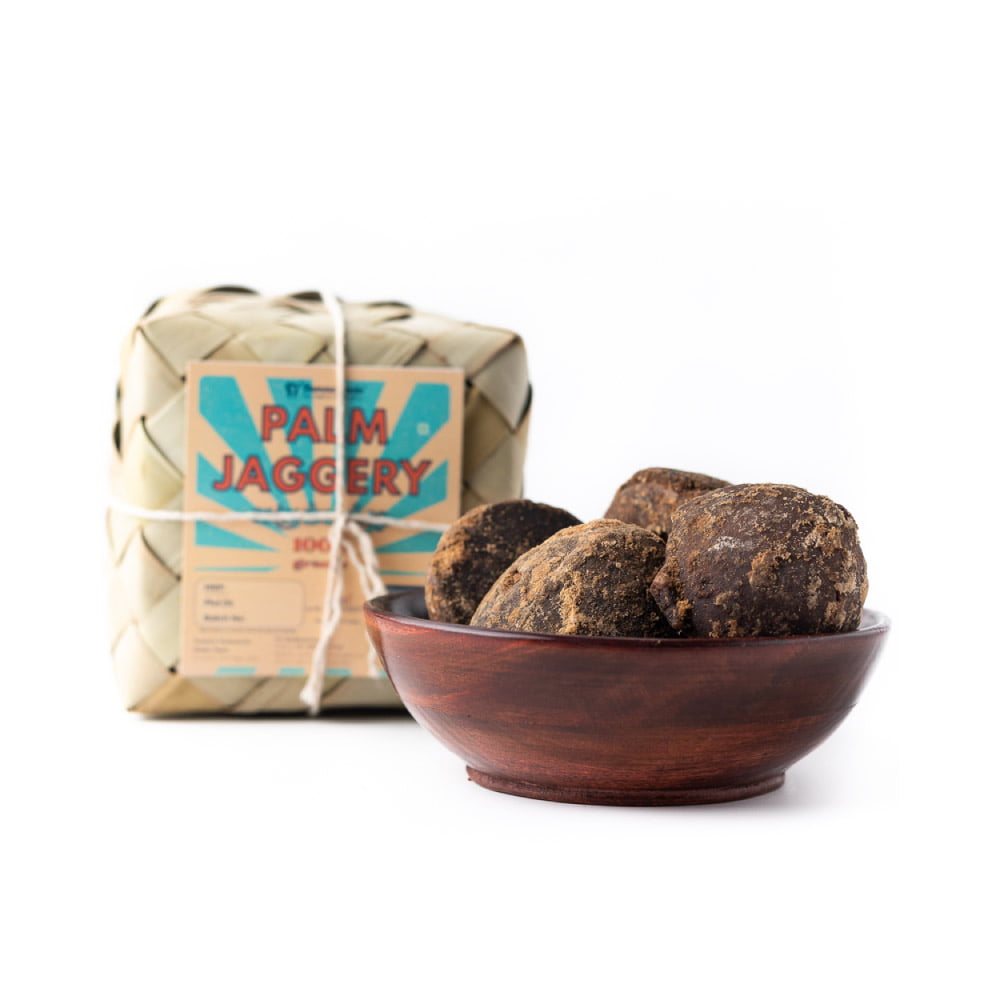 The food that you eat has major impacts on your health, mental well-being, and environment. Organic foods have more beneficial nutrients compared to non-organic foods. Organic food is fresh and contains fewer pesticides thus, ensuring uncompromised health. One such example of organic food is palm jaggery also known as Karupatti (in Tamil). To learn more about this organic product, how it is made and its benefits read on.
What is Palm Jaggery?
Palm jaggery as the name suggests is made from the concentrated juice extracted from palm trees. This juice is rich in nutrients and vitamins when compared to other sweeteners that cause diseases like diabetes and obesity. It not only enhances the taste of sweet delicacies but is also devoid of artificial ingredients.
One Might Wonder How This Jaggery is Made?
Palm jaggery is an extracted sap of palm boiled and churned to make that melt-in-the-mouth texture.
The collected palm juice is boiled for approximately two hours to make a thick syrup. This syrup is stirred constantly for hours and then taken off the flame. It is then left in the water to cool down resulting in a pale yellow caramel ball.
Fun Fact- Palm Jaggery has a lower glycaemic index compared to white sugar.
Health Benefits of Palm Jaggery
Palm jaggery has medicinal properties to keep your body warm and also helps in treating cough and cold. Here are some other health perks that palm jaggery offers:
Palm jaggery helps in cleansing and detoxifying your body. Besides adding a flavorsome taste to your food, it also purifies your blood and builds immunity against diseases.
Promotes Better Digestion
Palm jaggery is used to cleanse the stomach and facilitate bowel movement. The unwanted toxins are flushed out to allow better absorption of food. This plant-based product helps control bacteria in your gut, treats constipation and indigestion.
Another health benefit of palm jaggery includes reducing migraines. If you have been suffering from those terrible migraine attacks then palm jaggery can be your go-to dose of relief. Including a little amount of it in your daily diet would relieve you from migraines.
Menstrual pain can turn your moving day to agony. But you can get over these cramps by consuming small amounts of palm jaggery powder. It releases endorphins that relieve mood swings and period pain. This organic product also helps in preventing premenstrual syndrome.
Consumption of palm jaggery helps eliminate water retention in your body. The unwanted toxins are released and electrolytes are balanced to help in weight loss. In addition, it is loaded with a lot of potassium that expedites the weight loss process.
Beneficial During Pregnancy
Can pregnant women eat palm jaggery? The answer is YES. Organic palm jaggery can be added to the diet in a moderate amount as it provides essential minerals and iron. Palm jaggery will nourish the mother and the fetus as it does not contain any preservatives.
Who does not want skin that is wrinkle-free and healthy-looking? Palm jaggery is one such food that can provide much-needed nutrients like magnesium and iron. It not only brings a glow to your skin but also helps treat acne.
Palm jaggery is rich in iron, which increases hemoglobin levels, thus treating anemia. It also contains potassium which is essential for muscle contraction and regulates your heartbeat.
As compared to regular sugar, palm jaggery helps in better digestion as it consists of composite carbohydrates. A small piece of jaggery can keep you energetic throughout the day.
If you have been troubled by recurring joint pain, palm jaggery can cure it. Rich in calcium, palm jaggery helps strengthen your bones and reduces joint pain.
Conclusion
Palm Jaggery has innumerable benefits when consumed in moderation as an alternative sweetener. If you want to get your hands on this organic product, you need not look for an organic store around you. You can buy palm jaggery online at Namma Veedu and get it delivered to your doorstep. Besides this high-quality jaggery, there is a wide range of other products like Palm Sugar, Millets, Ghee, and Health Mix Powder that are available.
BONUS!
Palm Jaggery Tea Recipe
India being a tea-loving country, there can never be enough types of tea. Here is one such way to add flavor to your tea with palm jaggery.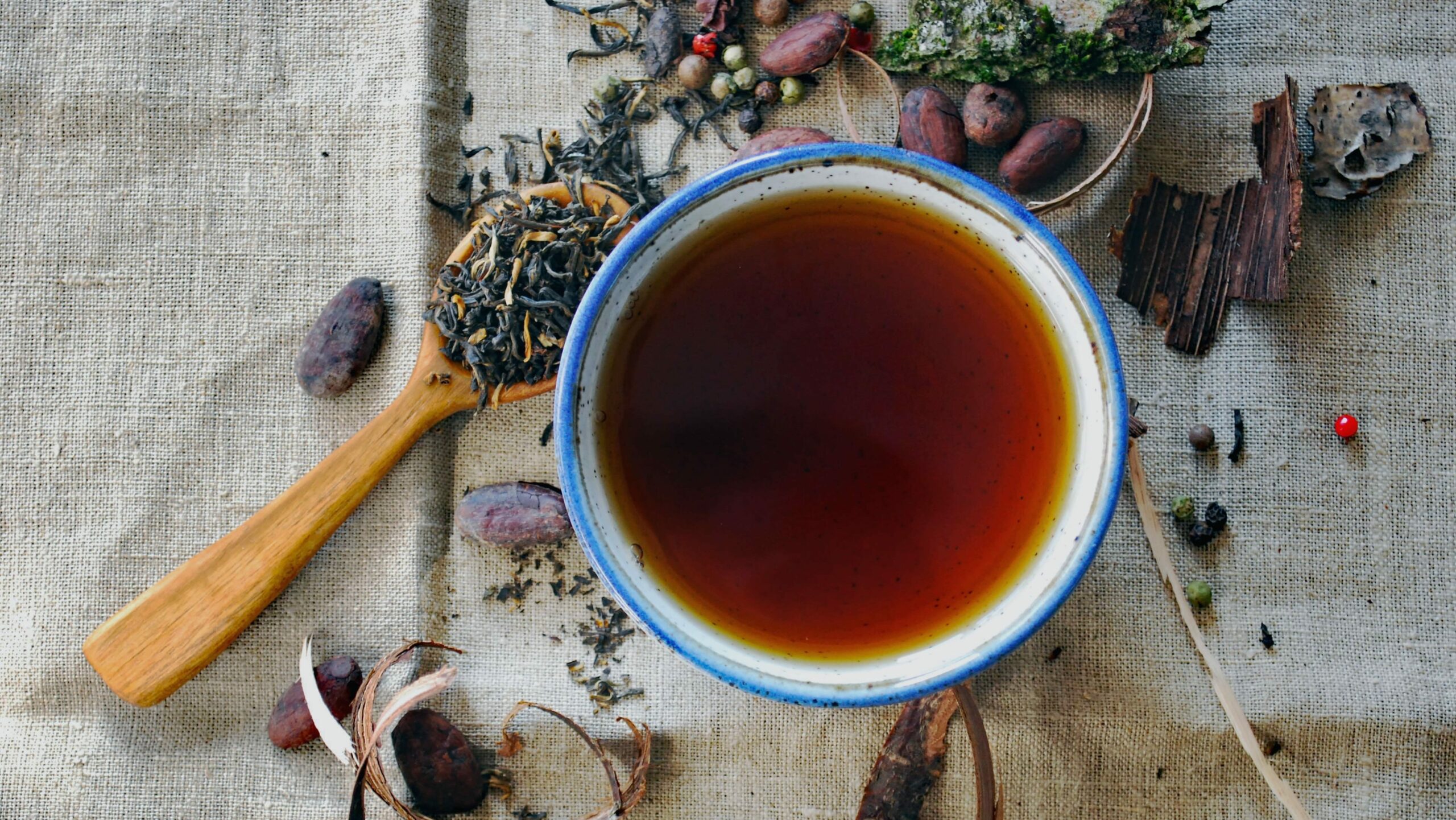 How to Prepare the Healthiest Palm Jaggery Tea in Just 6 Steps? :
Take a saucepan.
Then, add two cups of water and bring it to a boil.
Keep aside roughly grated peppercorn, cumin seeds and coriander seeds
Mix palm jaggery to the boiling water and stir it well on medium flame
Then, add this coarse mixture and let it simmer for two-three minutes
Switch off the flame and strain the tea in a cup to relish it.