Global Exporter & Supplier of Organic Products
To make organic and natural products accessible without compromising the quality, Namma Veedu ensures to reach you. If you are in other parts of the world, the good news is, we can get our products such as raw honey, jaggery, or edible oil exported to you.
Certifications
Namma Veedu adheres to stringent food safety protocols while exporting their organic products. Hygiene and product quality is crucial and we vouch for them. Your health is our top priority thus, we don't leave any stone unturned to provide you with high-quality products.
We are accredited to the below certifications, which guarantees that our products meet the quality and food safety standards.
FSSAI  Certificate
Import/ Export Code
Apeda Certificate
Spices Board Certificate
Coffee Board Certificate
Our Packaging Process
At Namma Veedu we strive to provide our customers with the best natural products. We have a dedicated team that deals with exporting products and this is how we do it:
Product Sorting and Dust Elimination
Product Screening and Conditioning
Standardized Packaging & Labeling
Quality Storage and Hassle-free loading/unloading
Our Product List
Food Grains

Atta & Flour
Dals & Pulses
Heritage Rice
Other Rice
Millets & Flour
Rice Flakes & Semolina

Salt, Sugar & Jaggery
Honey
Health Mix
Fruit & Vegetables

Organic Fruits
Non Organic Fruits
Organic Vegetables 
Non. Organic Vegetables 

Edible Oils & Ghee
Masala & Spices

Homemade Masalas
Spices
Seeds

Papads
Personal Care

Bamboo Products
Neem Products
Handmade Soap

Beverages
Herbs & Herbal Powder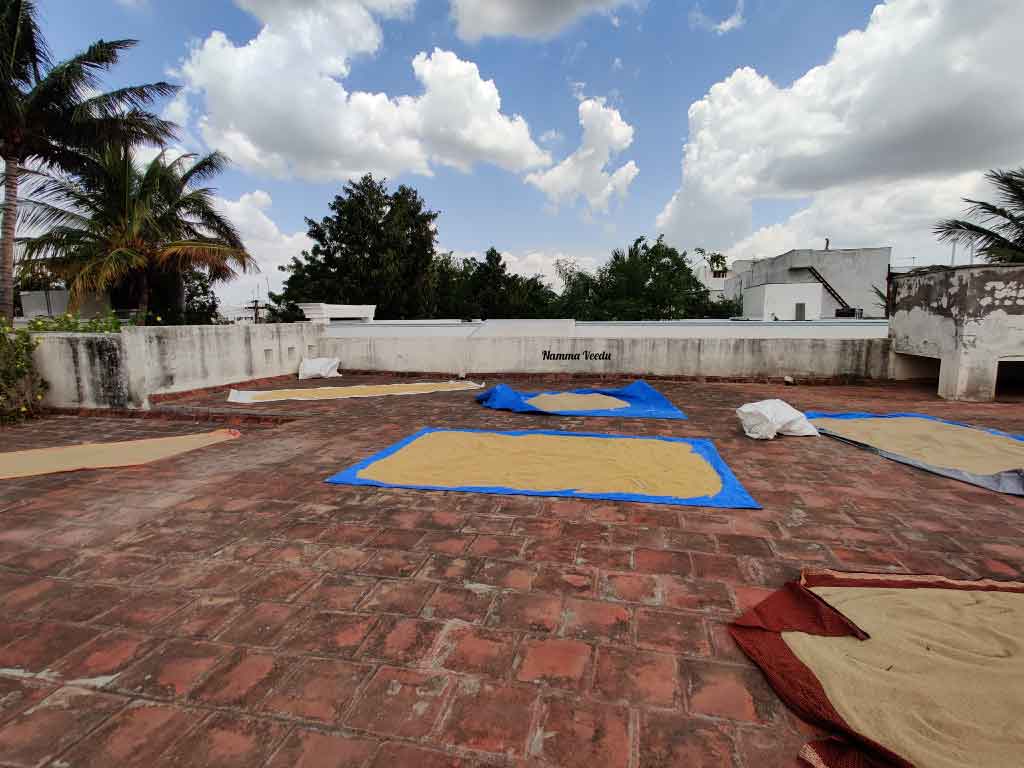 Product Sorting and Dust Elimination